Copy routers are designed to carry out the working operations needed for the installation of fittings in doors and windows.
We produce three different copy router lines: A2x for pvc and aluminium profiles; A3x for the passing, even hard, machining of aluminium profiles; A4x for working operations on steel and stainless steel profiles.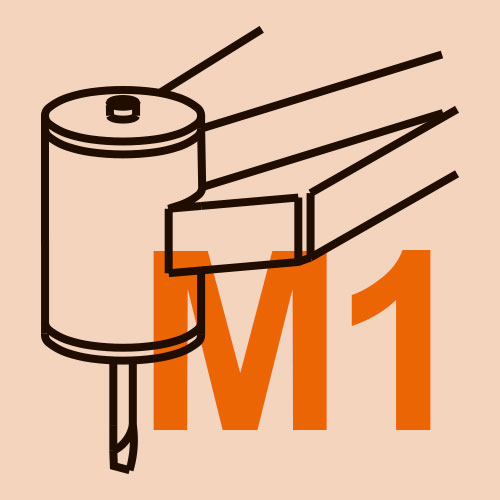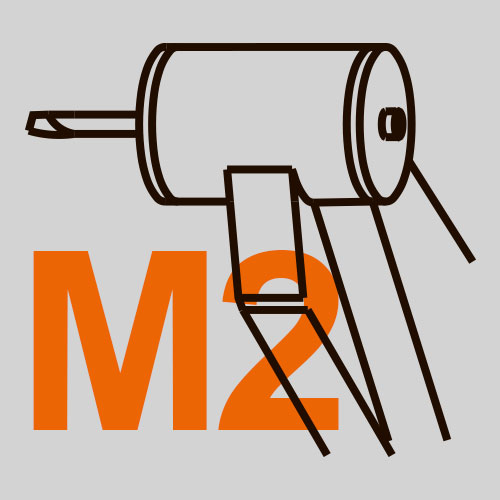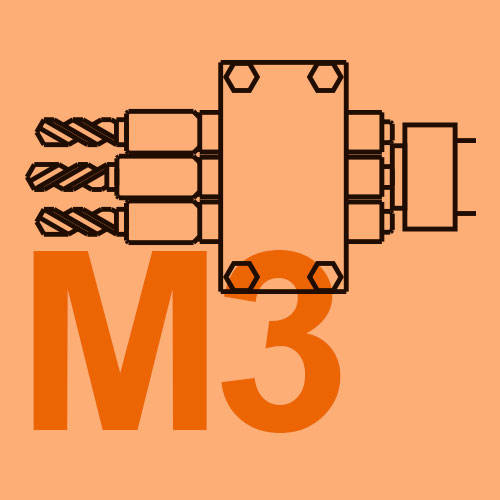 Copy Routers

A40
A40sr
A35
A32
A30
A25
A24
A23
A22
A21
A20

Material

Stainless Steel,
Steel

Steel

Alu

Alu, Pvc

[M1]

Stroke [mm]

x

340
320
340
 340
 700
340
340
 700
 340

y

140
140
140
140

z

110
110
130
110
130
110

Power [kW]

1,1
0,8 – 1,1
1,1
1,1
1,5
1,1

Rpm [n-1]

1.300÷8.700
2.000 – 4.000
2.600÷11.500
12.000

[M2]

Stroke [mm]

x
y
z

300
60
60*
300
60
60*

Power [kW]

1,1
1,5

Rpm [n-1]

2.600÷11.500
12.000

[M3]

Stroke [mm]

x
y
z

80
70*
80
70*

Power [kW]

1,5
1,1

Rpm [n-1]

900÷2.800
900

Download Scheme

Download tools table
The most complete versions are equipped with dedicated counter shapes for a perfect profile blocking, resulting in a considerable vibration reduction and in a stable passing machining without turning the profile. All versions are supplied with a 4 diameter copy pin!
If you work pvc or aluminium up to 2mm in thickness, the A2x line is just what you need.
Are you looking for a solid copy router with fine accessories to work aluminium? The A20 and A21 are the entry level copy routers for aluminium and pvc.
Sold all over the world, the bestsellers A23 and A24 are meant for those who start producing doors and windows. Fully accessorized entry level machines, they can carry out the slot and the three holes for the window handle with just one blocking.
If you have a higher workload, you could be interested in the A25, very similar to the A23, but with oil-pneumatic feed of the three-spindle drilling unit.
"Don't make me turn the profiles!": this is the slogan of the copy routers A32 (alu) and A22 (pvc) ! Meant for doors and entry doors machining, they are both characterised by a high productivity: in a short time they can carry out the vertical passing machining (up to 110mm in height) and the horizontal milling by blocking the profile only once and without turning it!
Do you have to perform heavy working operations on aluminium profiles? The A30 is the copy router you are looking for! Alternatively, you can consider the A35, which combines the same features as A30 with an extra three spindles drilling unit for the window handle.
Do you want to work steel and stainless steel with the comfort and safety of a copy router featuring a more complex mechanics? The A4x line is just what you need. The special shaped lever helps reducing the effort considerably.
Copy router A40SR is the cheap and comfortable solution to work steel reinforcement profiles for pvc doors.